Burbank Theatre Restoration
The Sonoma County Junior College District, more commonly known as the Santa Rosa Junior College (SRJC), is pleased to announce a groundbreaking ceremony on Tuesday, January 9, at 2:00 p.m., for the first major capital improvement project of the District's Measure H bond, a renovation of the Luther Burbank Auditorium, now nearly 80 years old. The $28,000,000 project will completely renovate the interior of the 400-seat auditorium, with improved sight lines and full ADA access. Improvements to back-of-house production spaces will include a renovated prop shop and full costume production facility, in addition to two new classrooms. The project will include a new "Studio Theater," a multi-function flexible space that will be used as a 200-seat teaching classroom, a black box theater, and a movie theater. The exterior shell of the building will be preserved, but the interior spaces will be completely modern, allowing the theater faculty more flexibility in the types of programs they offer. Overhead lighting and audio-visual equipment will be state of the art and designed to match the standards that SRJC students will expect to find when they work in the industry.
The project was designed by the award-winning architecture firm Mark Cavagnero Associates, with theater consulting provided by the Shalleck Group. Local firm TLCD Architecture serves as the Executive Architect for the project, with Wright Contracting from Santa Rosa as the General Contractor. Harris and Associates are providing construction management services. The groundbreaking of this first Measure H project kicks off the college's 100th year anniversary celebration.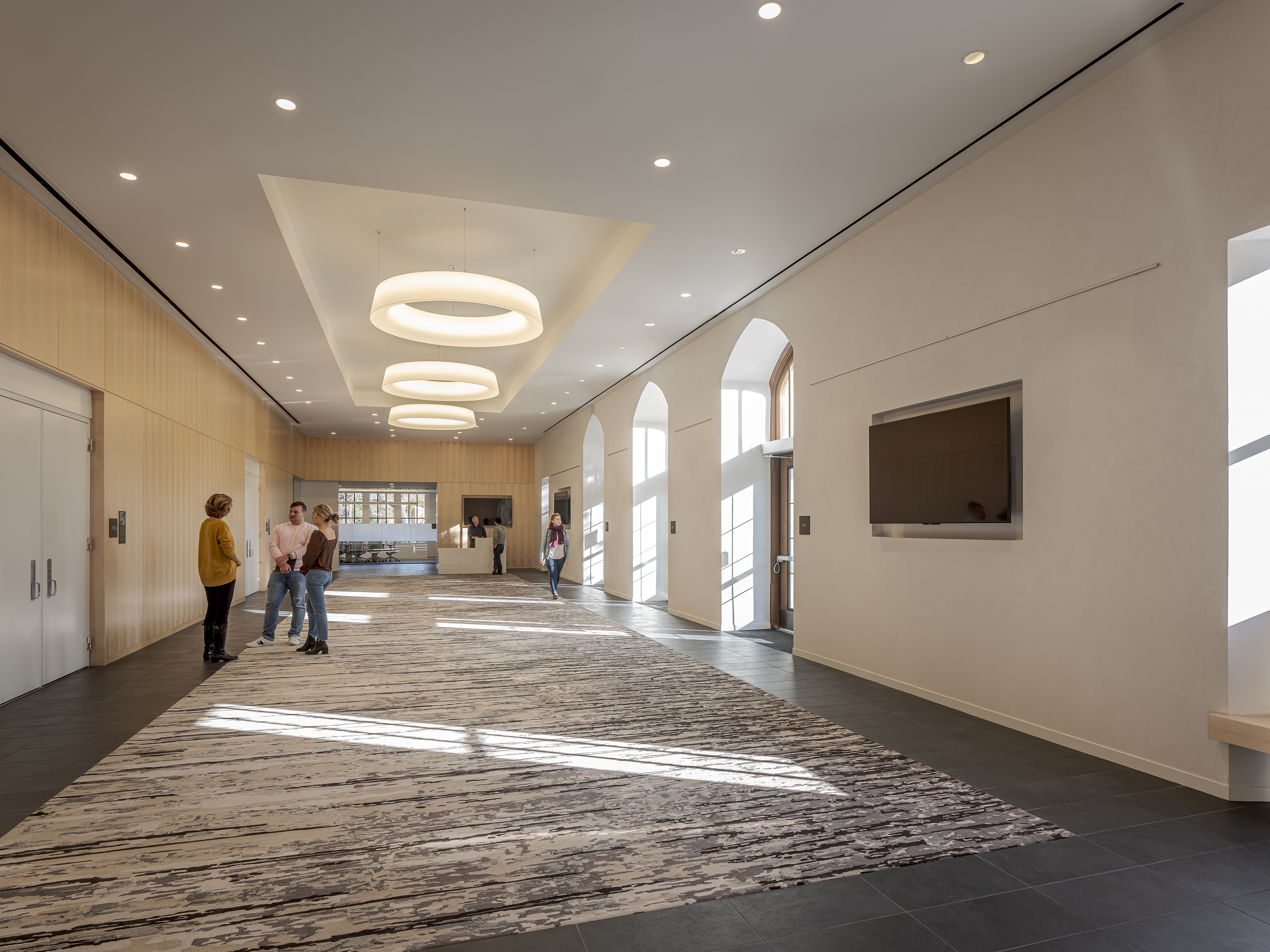 Lindley Center for STEM
The new 92,000-square-foot STEM Project will replace the College's existing science and mathematics buildings with a modern science facility.
The project groundbreaking is expected to take place in spring 2020 with construction completion anticipated in approximately 2022.
Jeff Kunde Hall
Jeff Kunde Hall is the first phase in a multi-year development and construction process that will culminate with the building of a new science center for STEM education.  Jeff Kunde Hall includes permanent math faculty offices, eleven classrooms and four computer labs, which will be occupied temporarily by the displaced math, engineering and applied technology programs, while construction on the permanent science center is underway.  Construction of the building started in October 2018 and was completed in November 2019.
The temporary gravel parking lot on Elliott is permanently closed for construction of this new building.
Kinesiology, Athletics & Dance Facilities Project